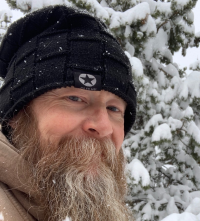 Erik "Erock" Jauch
Erock Writes LLC
When you need an extra brain, I can save you time, money and frustration.
For the past five years, I have specialized in the ever-changing dog/pet, real estate, and cannabis markets. I also write short professional biographies, speeches, and juvenile through adult fiction. In my previous (and possibly future) life, I have written stage plays, teleplays, and screenplays.
Satisfaction fully guaranteed, my services are available on an hourly, flat fee, or royalty-based schedule. International collaborations welcome.
When I'm not enhancing products and reputations, I run a 501(c)3 non-profit dog hospice with my wife out of our home called Little Old Dog Sanctuary. I have been a member of Actors' Equity Association since 1991.
Expertise Content and Consultation
Skills Professional Storyteller | International Collaboration Experience | Multicultural Experience | Persuasive Writing | Creative Storytelling | Pop Culture Proficiency | Theatre Expert | Dog Expert | Real Estate Content | Cannabis Industry Content | Real Estate Marketing
Location Colorado Rocky Mountains | Worldwide